Kristin K. Smith, Vocal Coach/Producer/Songwriter - Nashville, TN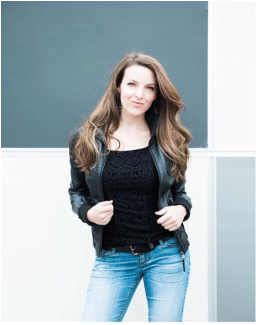 ​A Vocal Performance graduate of Belmont University, Kristin K. Smith is a SESAC songwriter, vocal coach, performing artist, producer and music publisher. Her clients have been featured on The Voice, The Grand Ole Opry, the CMA Awards, The Tonight Show, American Idol, The Today Show and countless national tours. Kristin had 26 songwriting cuts in 2019, and she produced dozens more in styles ranging from Country to Latin Pop. She works with both published and hopeful songwriters and recording artists to prepare them for touring, vocals in the studio or during preproduction of their albums. Kristin also works with children who are training for vocal competitions, musicals and commercials as well as beginner adults who want to become more confident in their vocal/songwriting/public speaking abilities. She has been coaching Nashville's most talented artists for nearly 20 years. Kristin owns Lookit Music (SESAC), Lookit This Music (BMI) and is a proud member of the CMA (Country Music Association), SAI (Sigma Alpha Iota) and NATS (National Association of Teachers of Singing). She believes that one method doesn't fit all singers, so she draws from all of the different techniques/methods/teaching styles and finds what works for the artist. Each session is unique to each individual to get the absolute fastest and best results.

Not in Nashville? Web sessions are available!

Kristin is available as an instructor for master classes and workshops on studio recording, production artist development, stage presentation and as a competition judge. All styles & levels welcome. Ages 5 & up. Call (615) 517-8127 for a free half hour consultation!



---